HİT
TOWER
APEX
BREAK THE HOUSING MOLDS!
HİTTOWER APEX is an elite and extraordinary housing project in Ankara's Yeni Batı, which has become the most popular residential and investment area in recent years. HITTOWER APEX, where you will feel the change in your quality of life with the privileges it offers and the advantages of its unique location, includes many details that will make your city life easier.
With our project where you will not have transportation problems due to its proximity to the metro, public transportation and highway routes, you will spend your time with your loved ones, not in traffic. At HİTTOWER APEX, where you will experience the feeling of being close to nature in the city, a peaceful and serene life awaits you in your home, away from the wearisome noise of the city. The project, in the concept of 2,5+1 and 1+1 flats, is presented as 156 flats and 12 street stores.
THE HOUSE OF YOUR DREAMS IS BUILT...
HİT YAPI, one of the leading contracting and architectural firms of Ankara with the residences and buildings it has built for half a century, is building the residences of your dreams. HITTOWER APEX offers you the homes you dream of and collect happy memories with your loved ones.
In our HİTTOWER APEX project, which is prepared in 2,5+1 and 1+1 flat types, we do not hide the quality in the details, we aim to experience quality at every point of our residences. HİTTOWER APEX residences, which were built with the materials of the leading brands with their quality and innovations in the sector, were carefully designed by going beyond the usual flat patterns.
HİT
TOWER
APEX
WE BUILD PRIVILEGED BUILDINGS …
HITTOWER APEX residences, which will make you and your guests feel privileged, will be the beginning of a pleasant life for you with their concept designs and spacious atmosphere. In HITTOWER APEX residences, where you will enjoy the peaceful hours with their modern, stylish and simple designs, you will almost get a therapy in the calming and relaxing decor of your bedroom after a tired day.
The HİTTOWER APEX project offers you the warmth of the home and the serenity provided by silence with its superior thermal insulation. HITTOWER APEX, where you will spend a pleasant time with your loved ones and where the apartments are turned into warm homes, will provide you with the technology of the future and provide the convenience of ergonomic designs to your life.
NATURE, SPORTS, SHOPPING… EVERYTHING ABOUT LIVING AT HITTOWER APEX
In our HITTOWER APEX project, while offering you a peaceful life, we have also created an atmosphere in the center of the city where you will feel nature. In our HİTTOWER APEX project, where you will find yourself in touch with nature with its green areas you will find yourself close to nature in the city with its nature-sensitive architectural solutions and original designs. While the connection between Istanbul Yolu Metro Stop, Nata Delta AVM and HİTTOWER APEX Street Stores make your life easier, you will not be far from nature with Atatürk Olympic Park, where your view will never be blocked.
HİTTOWER APEX, with the privilege of an indoor fitness center, opens the doors of a social life as well as a peaceful and serene life to you. Enjoy living safely in the project where everything is considered for the peace of you and your loved ones. .
24/7 security guards
Video intercom system in all flats
Security control at the entrance and exit of the site supported by the camera system
METRO
BY
TRANSPORTATION
UNIQUE LOCATION WITHOUT TRAFFIC…
We add accessibility, you will add life. HITTOWN APEX, which is within walking distance of the Istanbul Road Metro Stop, provides easy access to the main areas of the city. A unique location that offers traffic-free transportation with access to different roads and routes.
HITTOWER APEX A HIT BUILDING PROJECT
HİTTOWER APEX, signed by civil engineer Halil İbrahim TANIK and interior architect Feyza TANIK ARSLANOĞLU, who built living spaces with extraordinary designs using the power of engineering and architecture, is rising as a HİT YAPI project. HİT YAPI, which has gained a respected place in the sector with its real estate, investment, construction, engineering, architecture, contracting and mass housing projects for more than half a century since 1967, stands out with its housing, social equipment and contracting works that it has undertaken and successfully completed in different regions of Ankara. .
HİT YAPI adds value to the region with the housing and store projects it has implemented one after the other in the Yeni Batı Mahallesi, one of the rapidly developing regions of Ankara. Bringing a different perspective to the housing concept in the Yeni Batı Mahallesi with its HİTYAŞAM, HİTTOWN and ANKALUX projects, the company has become a sought-after brand in the housing sector with its "HİT YAPI quality and assurance".
HİT YAPI, which offers privileged spaces for a perfect life with the projects it has brought to Ankara, is now its 4th residence project.
HİTTOWER

APEX

GALLERY


Colors speak every language
PROJECT
FEATURES
Hityapı with the difference
A life in touch with nature
Imagine a lush park accompanying the magnificent view of Ankara; In a size that you can watch from your window with pleasure, your view will never be closed...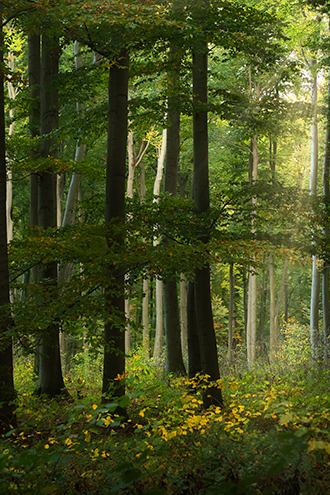 Ataturk Olympic Park
Imagine a park with a natural lake in front of you, a life away from the crowds of the city and in touch with nature, where you can breathe, is waiting for you.
Istanbul Road Metro
With the metro right next to you, transportation has never been so easy.
Street Stores
In the project, which has 34 street stores in total, everything you need will be at hand.
Nata Delta Mall
Nata Delta Shopping Center, which will add value to the region with its different concept, will be waiting for you within walking distance.
Outdoor Children's Playground
Fun and safe playgrounds that will add color to your children's lives...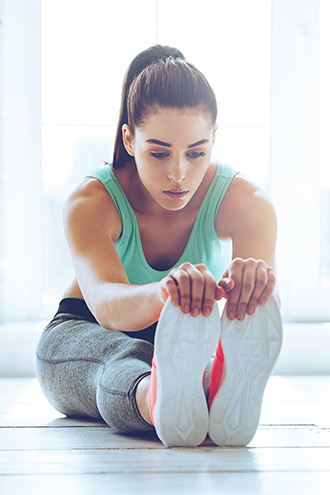 Fitness Department
With the Indoor Fitness area overlooking the landscape, sports cease to be a hobby and become a part of your life.
24/7 Security
Enjoy living safely in the project where everything is thought for your peace of mind. Everything has been considered for you to live safely and peacefully with the security, camera systems and card passes to be found in the block. Storage area for each flat Possibility of your own storage space that you can use on the same floor in addition to the area you live in.
CONTACT
US
Fatih Sultan Mehmet Bulvarı Yeni Batı Mahallesi
No: 642 Yenimahalle – ANKARA
P: 0850 532 0 448 - 0850 532 0 HİT
P: 0312 280 00 56
M: info@hityapi.com
Tanıtım
Videosu
HITTOWN Tanıtım Filmi